Our personal trainers are prepared to support you.
Here at Studio e we want to create a fitness plan that aligns with your life goals.
We offer holistic modalities for optimal wellbeing.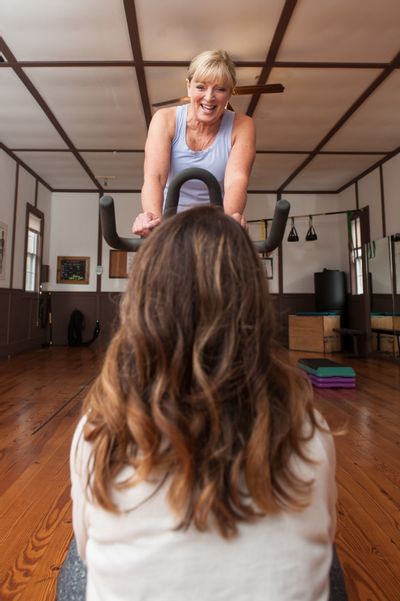 Personal Training is for you! Whether you are beginning, maintaining or expanding your fitness program, our trainers are here to inspire, educate and hold you accountable!
We know how it feels to have a demanding schedule. We have professional experience in addressing injury and surgical recovery. Our trainers can accommodate your every need, so that you get the most out of every minute of a session. 
When you work with us you will receive a session tailored to fit your personal health and wellness needs.  
We also offer at home sessions! We are happy to come to your space to offer personal training sessions that serve you and your lifestyle! 
We have trainers available to meet with you between the hours of 5:30 am - 7:00 pm (Monday - Sunday) in your home or our Clayton, GA location.
Saying yes to our program means you will experience a well rounded workout that will challenge you, leave you feeling empowered and will improve your quality of life!